After several weeks of negotiation, an agreement between the Montfort Foundation, Santé Montfort and Dhruvees Restaurant has made it possible to add a menu featuring exotic flavours, starting next week!
This new menu in the Montfort's cafeteria comes just at the right time, as it responds to a pressing need.
"We're very excited to offer refined dishes with exotic flavors to cafeteria users. This agreement is a perfect response to our many requests to diversify our menu."
Linda Tobler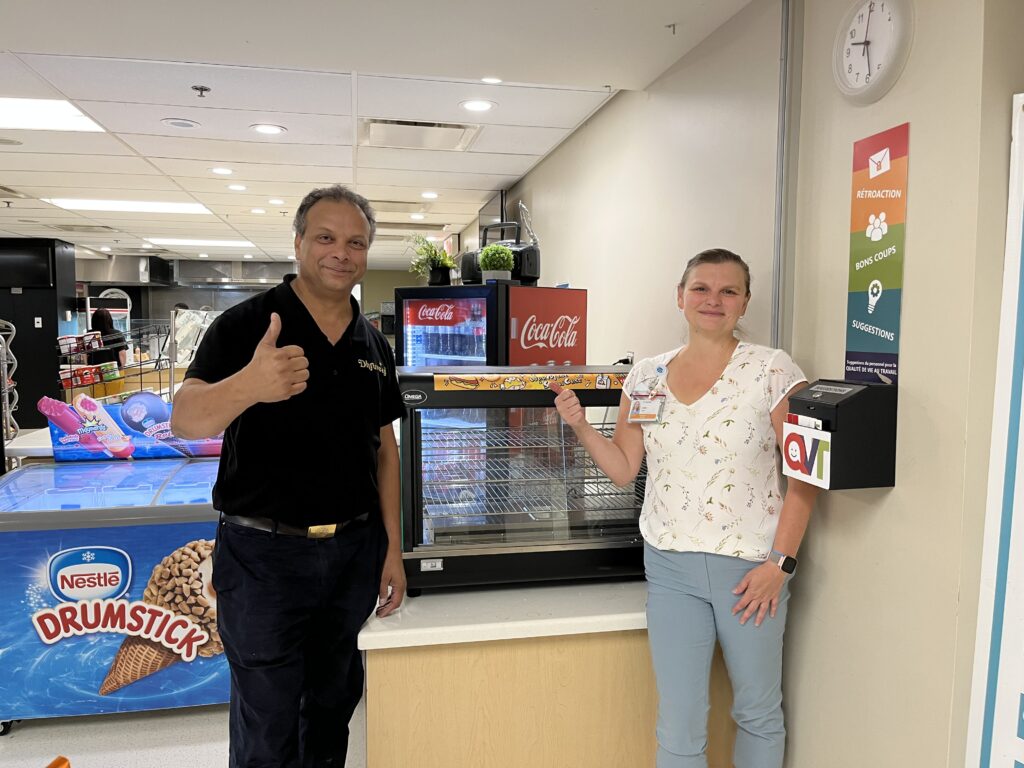 Francis Carpentier, Annual Programs and Special Events Officer, Linda Tobler, Manager of Patient Nutrition and Food Services, and Donald Wingell, owner of Dhruvees Restaurant, worked together to create a rich and accessible menu that will appeal to everyone, even those less familiar with Asian food.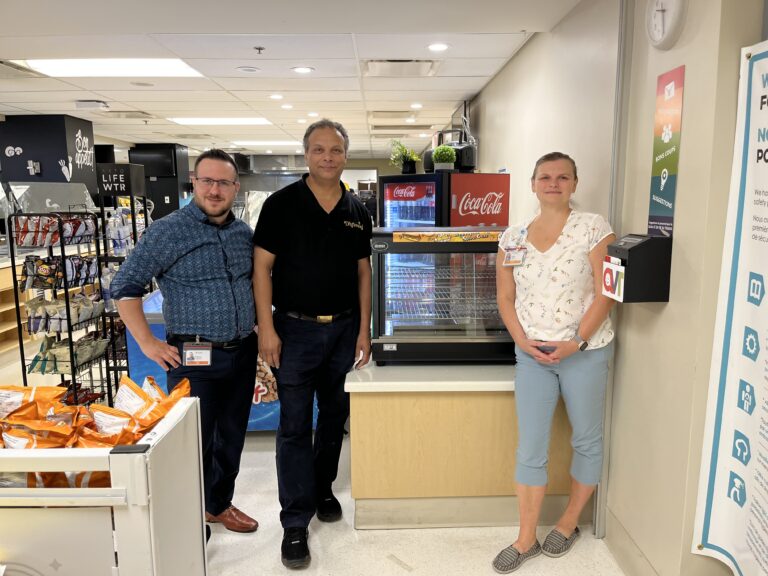 For Marc Villeneuve, CEO of the Montfort Foundation, it's a win-win agreement for the health of patients, visitors and employees of the Hôpital Montfort, as well as for Dhruvees Restaurant. "We're proud to partner with local businesses that care about Montfort and the community. We're already anticipating the great exotic aromas that will be emerging from the cafeteria!"
Bon appétit!