The plaques recognizing the women who have served as president of the Association des bénévoles de l'Hôpital Montfort (ABHM) were unveiled in the hospital's main lobby on June 28.

For Dr. Bernard Leduc, CEO of Hôpital Montfort, it was important to be present at this event, as he considers volunteers to be a key component of the Hôpital. In her speech, Ms. Copti-Fahmy shared the circumstances of her first meeting with Dr. Leduc, and said she was delighted to see the value he places on this human service, which he considers essential to the efficient running of his hospital.
For Marc Villeneuve, CEO of Fondation Montfort, this recognition underlines, among other things, the investment in time and talent of the twelve presidents who have led the association and its members with brio, since their creation, making the volunteers indispensable to the well-being of patients and their families, visitors and staff members at Montfort, as well as to the Hôpital's operations.

In her speech, Caroline Roy-Egner, Vice-President of Human Resources, underlined the presence of past presidents such as Brigitte Legare and Denyse Brisson. According to Ms. Roy-Egner, "since its inception, the Association des bénévoles de l'Hôpital Montfort has provided substantial support to the Hôpital's activities, both in human and financial terms".

She also congratulated Mr. Ghyslain Dubeau, as the new president and the first man to hold this position since the creation of the association. We wish him every success in pursuing the association's vision and mission to even greater heights!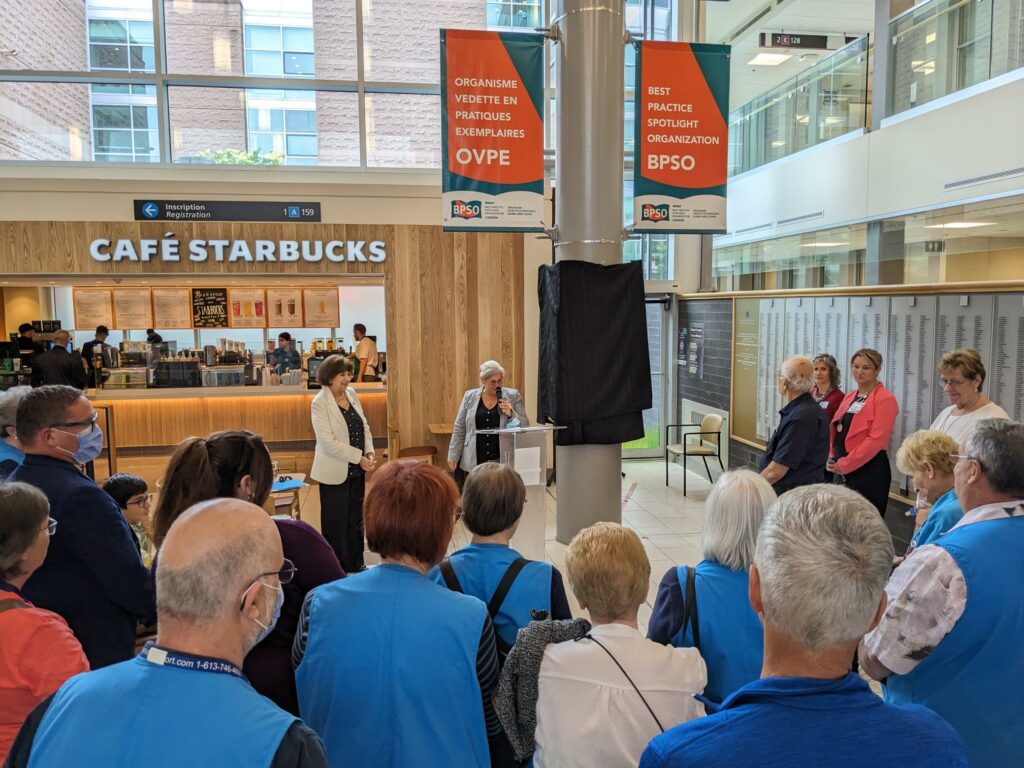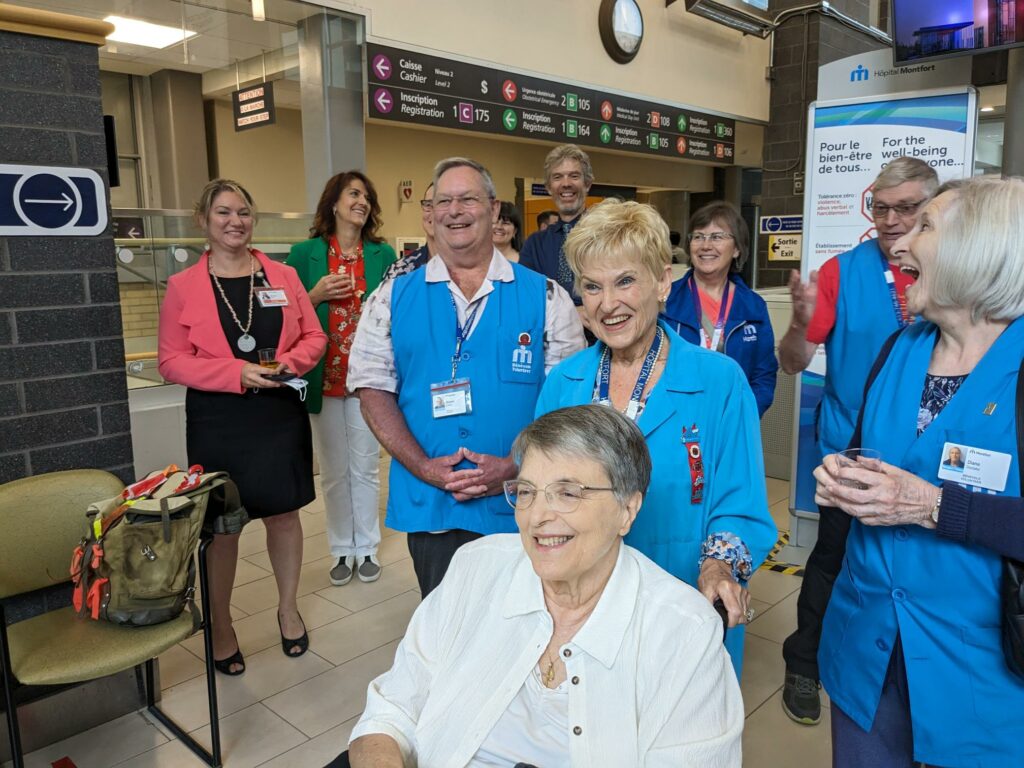 Finally, Ms. Copti-Fahmy announced to the audience that she was stepping down as president, having agreed to extend her term to ensure that the most important issues, including volunteer recognition, were completed. In addition to the plaques surrounding the column at the Hôpital's entrance, the outdoor courtyard, adjacent to the Starbucks café, was named the "Jardin – Association des bénévoles de l'Hôpital Montfort – Garden".

"My thanks also go to all the volunteers who participate day after day, through concrete gestures, in initiatives aimed at supporting Montfort in its quest for excellence. They take great pride in the impact they have on the lives of patients, families, visitors and employees. Today's ceremony is a fitting recognition of thousands of hours of work and dedication by hundreds of committed and talented volunteers." – Adèle Copti-Fahmy, President of the Association des bénévoles de l'Hôpital Montfort from 2015 to 2023.