From September 11 to 14, took place Montfort Employees Recognition Week, an opportunity to recognize the hard work and commitment of our valued employees who make up the many teams that drive our organization.
As they do every year, Montfort's Employee Recognition Committee and the Montfort Foundation joined forces to ensure the success of this week of recognition. Giant games, including billarfoot, giant kerplunk and basket-toe, were on display to entertain staff on site, in addition to activities presented in the hospital auditorium.
Once again, we were able to count on the great generosity of Gabriel Pizza, who always answers the call to offer a meal – three times a day – to all Montfort teams. In addition to the Gabriel Pizza employees who were on hand to coordinate the distribution of the 2,760 pizza slices, their Vice-President of Corporate Affairs and Public Relations, Ray Skaff, was also on location to ensure the smooth running of the operation.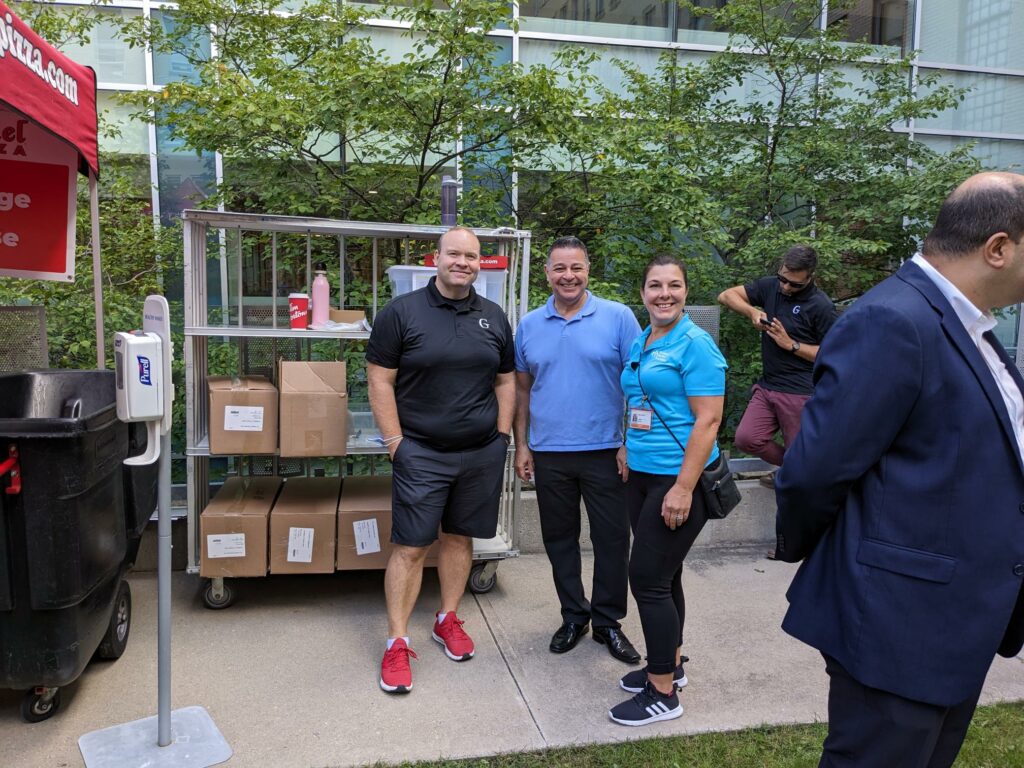 The presence of several Desjardins Ontario Credit Union employees was also noticeable, as in addition to contributing to the giant games, their Chair of the Board of Directors, Francine Côté, along with Chantal Lajoie, Regional Vice-President, announced that the Desjardins Ontario Credit Union is the first partner to support the " Projets des employés " program. This much-appreciated program enables Montfort employees to submit projects to support their work, and that of their colleagues and team; an annual budget of $100,000 is available to carry out these projects, and now, thanks to the Desjardins Ontario Credit Union, the funds for this program are secured for the next edition, to be launched in the fall.
The Montfort Foundation team is more than happy to be associated with the Desjardins Ontario Credit Union, who have Montfort, its employees and the health of the people in our community at heart.
Thank you to all the partners who make our initiatives such a success!