Ottawa, October 13, 2022 – Today, the Montfort family invites you to the presentation of two structures in recognition of two Franco-Ontarian families, involved in the Ottawa region, who contributed in an exceptional way to the fundraising campaign for the construction of the Orléans Health Hub:
They are the family of Sylvie Villeneuve and Yves Tremblay and the family of Paul Bélisle.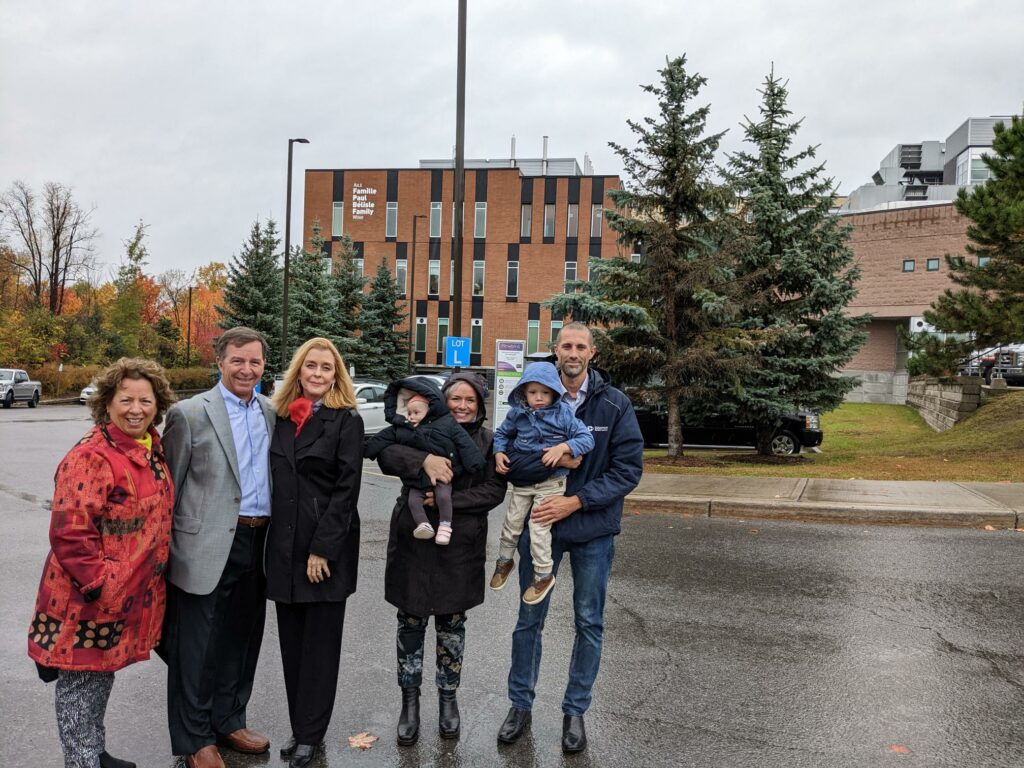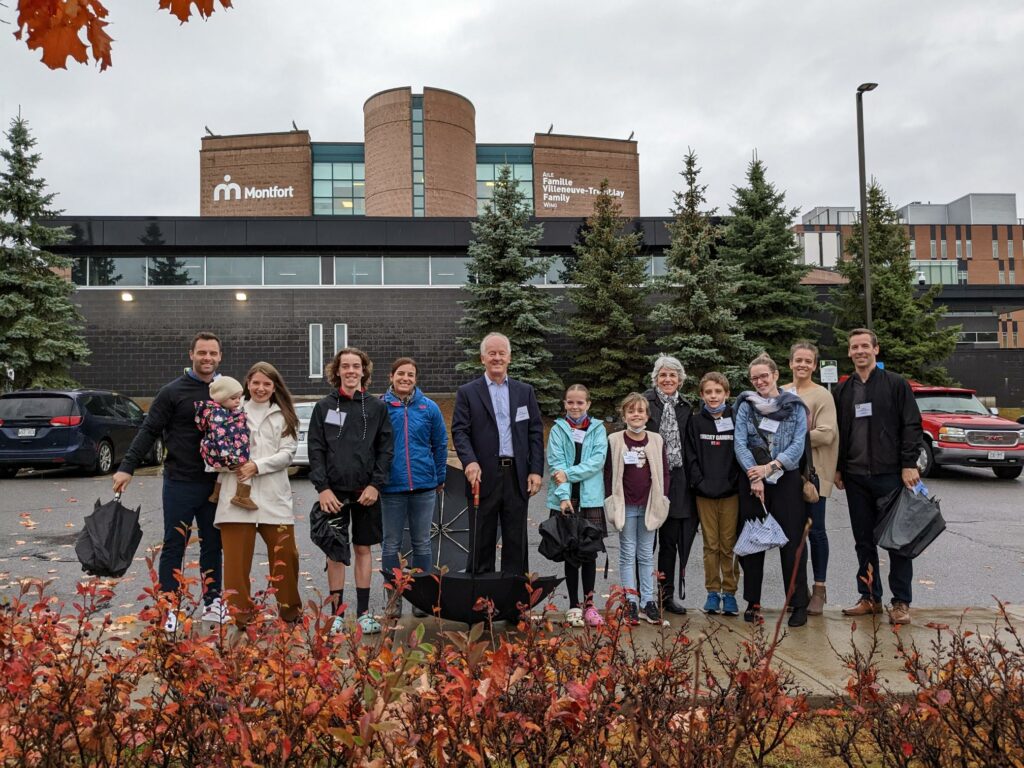 For the occasion, the Foundation team asked the two families to arrive at the Hôpital Montfort from the back to maintain the surprise effect until their arrival. The children and grandchildren of the Villeneuve-Tremblay couple and those of Paul Bélisle and his wife, Donna Oates Bélisle, were also present to share in this great moment of family pride.
In addition to being president of the fundraising campaign cabinet for the Orléans Health Hub, Mr. Tremblay, along with his wife Sylvie Villeneuve, presented the largest donation in the history of the Montfort Foundation: a tremendous contribution of $1.5 million. After a brilliant career in the field of technology, Mr. Tremblay has been extensively involved in the governance of large institutions in addition to numerous fundraising activities.
Paul Bélisle, the well-known former owner of the Bélisle-Chevrolet-Cadillac dealership, a business that operated from 1956 to 2013, and a member of the Hub Campaign Cabinet, has always been an avid supporter of Montfort. In addition to giving a $550,000 gift, the Belisle family has shown an ongoing commitment to Hôpital Montfort, as several members have held positions at various levels and the majority of their children and grandchildren were born there.
As a way of thanking them for their exceptional contribution, which made it possible to reach the goal of $12 million, the Montfort Foundation is offering donors a signature in recognition of their gift. The naming of the A and B wings in the name of each family is prominently displayed on the south façade of the Hôpital Montfort.